Hello everyone around the World. I'm from Vietnam, maybe we have a bit of a language difference but I will be happy to chat with you through Google translate.
In Vietnam, there is a very large MMO community, so the source of money Paypal and Payoneer (PO) we exchange with each other in a day is also very large. If you are looking for a service to buy and sell Paypal and Payoneer money with Crypto specifically here, USDT and Bitcoin, I am ready to trade with you, wherever you are. I will assist you to transfer crypto to Paypal & Payoneer.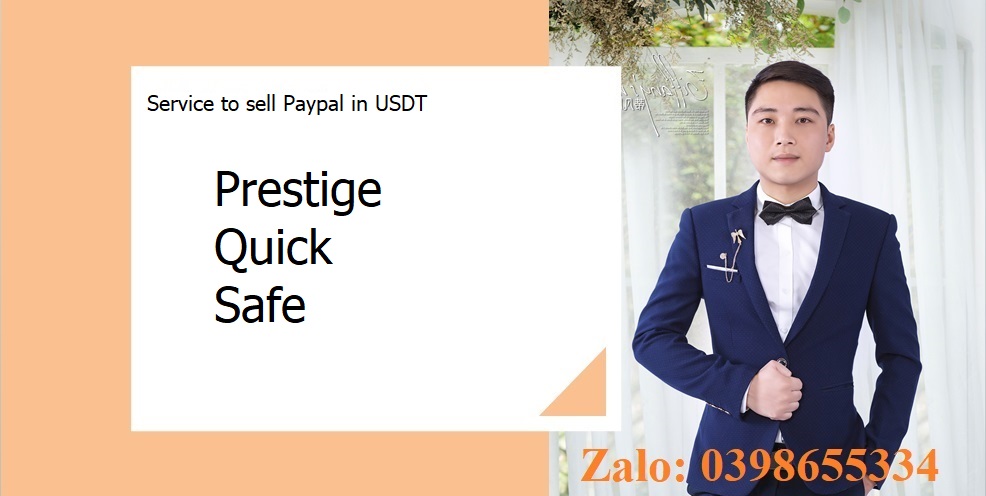 My contact information on social networks:
Why buy Paypal and Payoneer with Crypto at Bao Nguyen
Currently, I have been doing Paypal and Payoneer buying and selling services in Vietnam for a long time, so the amount of Paypal and Payoneer I can provide you in 1 day is very large. If you are looking for a place that can meet the quantity and quality, please contact me.
– Clear contact information: We use personal information to transact with you, contact information matches domain registration information, you can check.
– Best rate: Paypal and Payoneer selling rates are always aligned with the needs of the market. Helping both sides to make the transaction beneficial.
– Flexible payment: We always process transactions with you the fastest. Each transaction only takes about 5-10 minutes depending on how fast or slow the exchange is, supporting payments via Crypto like: USDT + Bitcoin
– Sell in bulk: On average, we can sell you about 50k Paypal or Payoneer every day if you need.
– Say no to scam: Our Paypal and Payoneer money trading services always put our reputation first. We only enjoy the exchange rate difference between buyers and sellers, you can check my scam on google before trading for peace of mind.
– Clean money source, back guarantee: The money sources we receive are all thoroughly checked, committed to a lifetime warranty for the money you buy from us.
If you are looking for a place to sell Paypal and Payoneer (PO) money with Crypto like: USDT + Bitcoin, please actively message, we can exchange more, I look forward to cooperating with you all over the world.
Some pictures of Paypal and Payoneer transactions at Bao Nguyen
{"slidestoshow":3,"slidestoscroll":1,"dots":"true","arrows":"true","autoplay":"true","autoplay_interval":3000,"speed":300,"loop":"true","lazyload":""}